The GOLD Conference Team
Meet the team of enthusiastic individuals who work all year round to bring you an exciting online conference!
Education:
FLEUR BICKFORD, BSc, RN, IBCLC

Program Director & Master of Ceremonies

Fleur Bickford is a Registered Nurse and International Board Certified Lactation Consultant (IBCLC) with a Bachelor of Science from Queen's University. As an RN, she worked in Maternal and Child Health, gaining experience in labour and delivery, postpartum care and pediatrics. After the birth of her two children, Fleur became involved with La Leche League, eventually becoming a leader and serving as a member of both the Professional Liaison Department and the Social Media Advisory Committee, while working towards her IBCLC certification. Fleur then made the move to private practice as an RN and IBCLC and spent years working with challenging breastfeeding cases before focusing on health education with GOLD. Fleur has been very active in her local lactation community as past president of Ottawa Valley Lactation Consultants and one of the leaders of the group that established the regional breastfeeding website ottawabreastfeeds.ca. She is also a professional speaker whose presentations and articles have been shared internationally. Fleur's clinical experience in perinatal care combined with her professional and volunteer experiences with educating both families and health care professionals, lend themselves well to her role as Program Director for GOLD.

HEATHER D GOODALL, MSN, RNC-NIC, IBCLC

Programme Chair

Heather D Goodall, MSN, RNC-NIC, IBCLC has spent 17 of her 19 years of nursing experience in neonatal intensive care. She earned her BSN from Colorado Mesa University and her MSN: Leadership in Health Care Systems with a certificate in healthcare education from Regis University. Heather is certified in neonatal intensive care and as a lactation consultant. She is a NRP instructor and S.T.A.B.L.E. lead instructor. For the last 6 years she has been the NICU Clinical Educator at a large, tertiary children's hospital in California.
Heather's experience includes positions at NICUs in Colorado, Texas and California, as well as serving as a clinical faculty member for both ADN and BSN nursing programs. With this variety of exposure to different work environments, she has been able to incorporate her experiences into the rich discussions that occur during educational presentations. To say Heather is passionate about education would be an understatement; she has been involved in planning and presenting at local, regional and national conferences, as well as by request at various hospitals. Her educational expertise is in neonatal, newborns, lactation, staff development/mentoring and lateral violence. She is an active member of her professional organizations for neonatal care, professional development and nursing honor society

FIONA LANG-SHARPE, IBCLC, NAMCW

Public Relations Manager & Master of Ceremonies

Fiona Lang-Sharpe is a Birth Doula and International Board Certified Lactation Consultant in private practice in Edmonton, AB, Canada. Fiona has over 20 years of experience attending births, supporting mothers post partum, and offering lactation case management services. Having studied in England under the National Association of Maternal and Child Welfare, Fiona moved to Canada in 1989 and after having her first born son was accredited through La Leche League Canada as a Leader and went onto obtain her certification as an IBCLC. Fiona's experience in perinatal health along with her interest in technology and social media and passion for quality education makes her an excellent fit for GOLD Conferences International. Fiona is one of the first voices you'll hear as one of GOLD's online Master of Ceremonies, and is also often one of the first faces you'll see, online and in person, as she represents GOLD at industry events and via social media. Fiona is highly anticipating an expanding role with GOLD, as GOLD increases it online offerings.
Logistics & Management:
MELISSA EGGER - Partnership Manager
Melissa Egger moved to Vancouver, Canada three years ago, that's when she joined the GOLD Family. She holds a Bachelor Degree in Marketing and Sales from the University of Applied Science in Vienna. Melissa is thrilled to be working with Healthcare Professionals from around the world. Providing health interested people a convenient access to education from all over the world is definitely something which lets you feel good at your work. She is enthusiastic about yoga, camping and a healthy lifestyle. She is always seeking new challenges, especially to get to experience new customs and new cultures from around the world. Melissa is working as a Partnership Manager with GOLD and has been growing with this wonderful family for the last three years.
GABRIELLE NG - Web & Graphic Designer
Gabrielle Ng is a Vancouver-based designer specializing in graphic design, front-end web development, and 2D animation. Her artistic journey began during her early childhood, when her love of storytelling led her to illustrate and bind her own comic books. Her naturally inquisitive personality, passion for design, and need to express herself is what drives her to pursue her career in new media.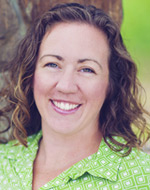 KIM JOHNSTONE, IBCLC, LLL Leader, HHP
Social Media
Kim Johnstone has been working in the health field since 2000 and has a passion for supporting educated and empowered wellness. She first graduated from the British Columbia College of Equine Therapy then went on to continue her education at Grant MacEwan University with the Holistic Health Practitioner program. She focused her career on families, and furthered her attention to breastfeeding support through her work as a La Leche League Leader and then through certification as an International Board Certified Lactation Consultant. Kim currently works in private practice in the area of Edmonton, Alberta, Canada where she assists families through their breastfeeding relationships. She has participated in the GOLD conferences for several years and is happy to have joined the team as Social Media Personnel.
PROFESSIONAL ADVISORY COMMITTEE:
Amy Holmes - PharmD, BCPPS

I am a clinical pharmacist specializing in the neonatal and maternal population. My practice site is a 56 bed level IIIb NICU in northwestern North Carolina. I support breastfeeding by providing education on medication safety in lactation including but not limited to the specific topic of breastfeeding and neonatal abstinence syndrome. This support is frequently through one on one interaction with providers and/or learners such health care students or residents. I also share information through regional conferences and published manuscripts. It is my goal to reduce the number of mothers who stop breastfeeding based on inaccurate information about medication compatibility.

Lisa Cepeda - MSN, ARNP, FNP-BC, IBCLC

Lisa Cepeda began her nursing career as a NICU RN at Nicklaus Children's Hospital in Miami, Florida, over 9 year ago. During this time, she became passionate about helping NICU mothers with breastfeeding, and decided to become a lactation consultant at Baptist Hospital in Miami, Florida. She is certified as an IBCLC for 4 years, and has been assisting postpartum mothers, teaching prenatal breastfeeding classes, and trainting nursing staff to assist mother with breastfeeding. She has been collaborating with the NICU clinical educator in training nursing staff to assist mothers with breastfeeding their NICU babies, and implementing quality improvement projects, such as Mother's Own Milk Initiate (MOM), to increase the number of NICU infants receiving their mother's breastmilk upon discharge. She earned her MSN in Family Practice, and is board-certified. For the past year, she is working as a nurse practitioner in Pediatric Gastroenterology at Broward Health Medical Center in Ft. Lauderdale, Florida.

Samantha Montealegre - BSN, RNC-MNN, IBCLC

Samantha Montealegre has been working in a large metropolitan hospital for the last 8 years as a postpartum/well newborn nurse focusing on both mother and baby. She is also trained to work in both NICU and labor and delivery settings. For the past 5 years, she has worked with families as a lactation consultant in both inpatient and outpatient settings – helping them to achieve their breastfeeding goals. She has successfully implemented two support groups in her local hospital: one which focuses on breastfeeding and another which focuses on postpartum depression. Samantha's passion is working with postpartum mothers – creating a positive experience for them and their babies as well as ensuring the family has the tools necessary to transition into their new lives.

Stephanie Pitman - Committee Member

I live in a small rural community in Nova Scotia, Canada. I am a Registered Nurse who has a passion and a love for Maternal Child services and a passion for continued education!I have a Bachelor of Science degree in Nursing as well as my Perinatal Certification through the Canadian Nurses Association. I currently work as a Clinical Nurses Educator for a unit a Maternal Child unit that encompasses a mix of labour and delivery, antenatal, post-partum, pediatrics, special care nursery and a pre-natal clinic. I have worked for this unit, first as a staff nurse, then as an educator for 18 years. I am a NRP instructor, ACORN instructor and have completed many courses some of which include ALSO, NCAST, ENPC, PALS, STABLE, RTS Bereavement training, Step 2 breastfeeding, and MaD breastfeeding course for Health Professionals. I am a bilingual Acadian who speaks French and English.

Paulina Erices - BS, IBCLC, RLC

Paulina Erices is the proud mother of three children, a bilingual Lactation Consultant (IBCLC) in private practice, and a Community Health Worker for the Jefferson County Public Health Department supporting families with children with special health care needs. She is originally from Chile and has lived in the US for 13 years. She holds a BS in Psychology from Penn State and is currently completing her MS in Leadership and Organizations from the University of Denver. She has been a La Leche League Leader for 10 years where she has held different mother and Leader support roles. She participates in Special Kids, Special Care, Inc. and the NICU Consortium building transition-to-home and community support systems for families with premature and medically fragile infants in Colorado. She enjoys organizing educational events and being part of the inspiring and energizing GOLD Learning community.

Anne Eglash - MD, IBCLC, FABM

Physician Reviewer

Dr. Eglash is a clinical professor with the University of Wisconsin School of Medicine and Public Health, in the Department of Family Medicine. In addition to practicing family medicine, she has been a board certified lactation consultant since 1994.

In 2013 she developed the Outpatient Breastfeeding Champion training program to teach breastfeeding knowledge and support to the primary care medical offices in the University of Wisconsin Medical Foundation System in Madison, Wisconsin.
Anne is a cofounder of the Academy of Breastfeeding Medicine, and is the co-medical director and cofounder of the Mothers' Milk Bank of the Western Great Lakes.

She is the medical director of the outpatient lactation program at Meriter Hospital, and the medical director of the University of Wisconsin Lactation Services. She has published many peer-reviewed articles on breastfeeding medicine and sits on the editorial board for Breastfeeding Medicine Journal.
She co-hosts and produces a free breastfeeding medicine podcast series, The Breastfeeding Medicine Podcast, which can also be found on iTunes.

CARRIE SUE SWEET, MSN, CNS-AD, RNC-OB, ACNS-BC

Lead Nurse Planner

Dr. Carrie Sue Sweet is an Adult Clinical Nurse Specialist with a specialty in Obstetric Nursing. Dr. Halsey is committed to bringing evidence based care to the bedside and has worked towards that goal in health systems across the United States. She is a trained breastfeeding educator, fetal monitoring instructor and neonatal resuscitation (NRP) instructor. Dr. Halsey completed her masters of science in nursing as a Clinical Nurse Specialist/Nurse Education in 2012 from the University of Cincinnati and her doctor of nursing practice in advanced practice leadership from Chamberlain College of Nursing in 2017. Dr. Halsey's contributions have extended beyond the hospital setting and into the realm of international nursing with the provision of education and consultation through professional publications, academia, presentations, and advocacy for patients and nurses via social media.